Listen to Song Samples from all of Cindy's Albums
Evocative melodies, passionate vocals, and distinctive guitar playing! With assorted instruments from all over the world, Cindy's music conjures up a rich and exhilarating brew seasoned by musicians from the far-flung corners of the universe.
Listen to song samples and buy songs and albums at
All song lyrics are free to download from the Songbook page of this site.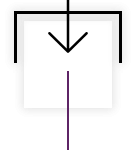 By Subscribing to newsletter you wil get daily updates on Cindy Lowe's Music or albums.