What Others Say About Cindy Lowe
"The music is only to tickle the ear to let the words into the heart." Meher Baba
Your music touches my heart so greatly. I want you to always remember what I have said. I am your biggest fan
Mani Irani (Meher Baba's sister)
Cindy's songs are a joy to sing and play, to listen to and remember. She is one of the foremost contributors to the incredible wealth of Baba music
Cindy Lowe has written some of my absolute favorite songs in existence. Her songs are intergenerational classics that have the power to fill that void of longing in the listeners heart. Her songs have become as necessary to my soul as toast and butter are to my breakfast – I can't live without them !
Cindy Lowe is the grand dame of the Meher Baba music world.
You owe it to the world to write music!
Cindy is one of the great songwriters of this era. Her songs are timeless gems that will be sung for many generations.
Cindy's music is a constant inspiration! She has a never-ending supply of well written songs with catchy hooks that make you want to sing along. She makes it seem easy, a sign of her greatness and depth.
Cindy Lowe's music has touched me in so many ways and has been tremendously influential in my understanding of how to tread the path of love with Meher Baba. … Cindy's songs about the pitfalls and blessings of life as an aspirant have cheered and consoled me on many a day. … A new song from Cindy is always a treasure.
Load More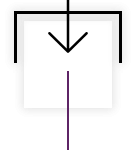 By Subscribing to newsletter you wil get daily updates on Cindy Lowe's Music or albums.